2017 Consultant of the Year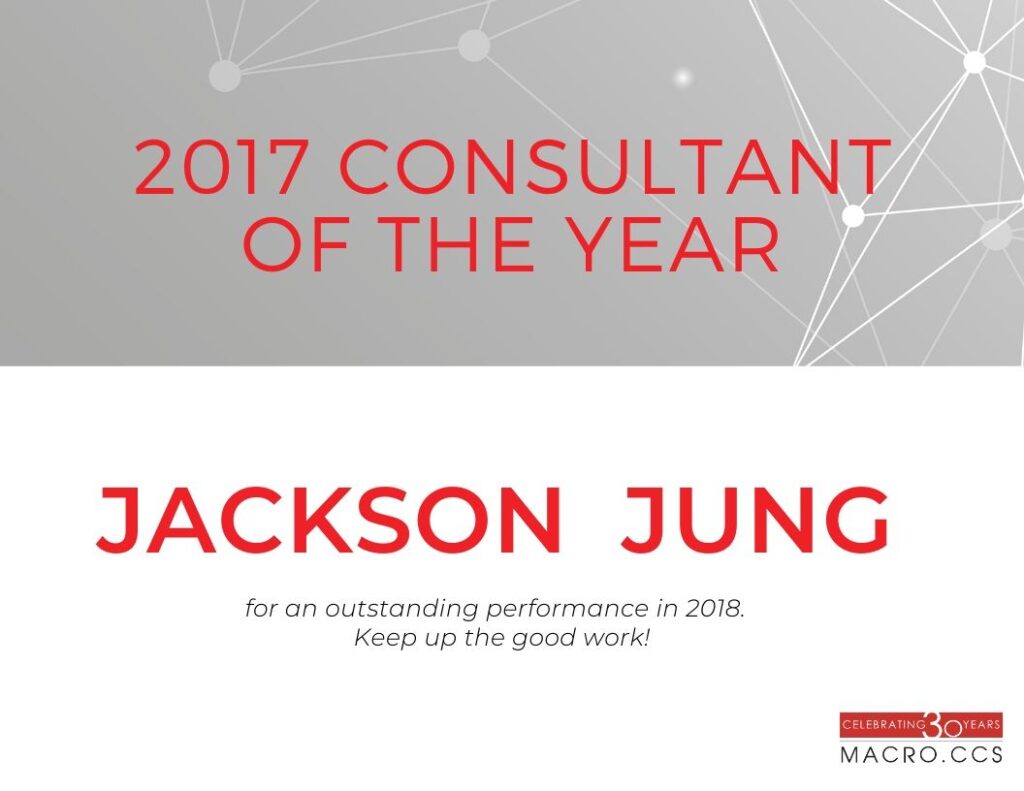 Congratulations to Jackson Jung for being our 2017 MACRO.CCS Consultant of the Year!
Jackson was nominated for his work as a senior developer, working on one of the most critical systems at the City of Seattle.
Jackson consistently provided innovative solutions to issues and he quickly gained the respect and admiration of his team members who described him as "a great developer with excellent technical skills, communication skills and leadership skills".
We appreciate all the hard work and dedication you put in Jackson, and we are proud to have you represent all of us at MACRO.CCS