Seattle SIM Golf Tournament
August 7th, 2013, 0 Comments
A sunny Seattle summer day, a nice round of golf, and hobnobbing with your fellow technologists? We certainly can't think of a better way to spend a Monday afternoon. If you find yourself nodding your head in agreement, you might want to plan on using some of that PTO you've been hoarding all year to join us at the 20th Annual Seattle SIM Golf Tournament , Monday – August 19th.


The 20th Annual Golf Tournament
Monday, August 19th, 2013
at Bear Creek Country Club
What is SIM (Society for Information Management)?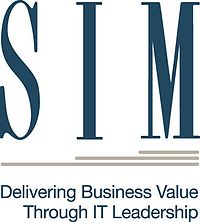 Their website does a wonderfully succinct job at describing it: "SIM is an association of senior IT executives, prominent academicians, selected consultants, and other IT thought leaders built on the foundation of local chapters, who come together to share and enhance their rich intellectual capital for the benefit of its members and their organizations."
The Seattle group is a particularly active  & successful chapter, sponsoring monthly member meetings featuring local thought leaders.  Members are also encouraged to participate in events at the National level – including a leadership development program (RLF), and the Members in Transition program which helps IT executives prepare for their next career more.
Vickie Stovall, MACRO.CCS Division Manager, has been an active SIM chapter member since 2002 and previously served on the organization's board. The relationships she has developed as a result of her involvement in SIM have been invaluable. She will be participating in this year's golf tournament, and will be bringing with her some fun goodies to share with other attendees (think Blues Brothers…) so track her down and say hi!  
For more details on SIM & to sign up for the tournament, visit their website: http://www.simnet.org/members/group.aspx?id=63405
Share This: