Premier CIO Forum – Portland
November 12th, 2014, 0 Comments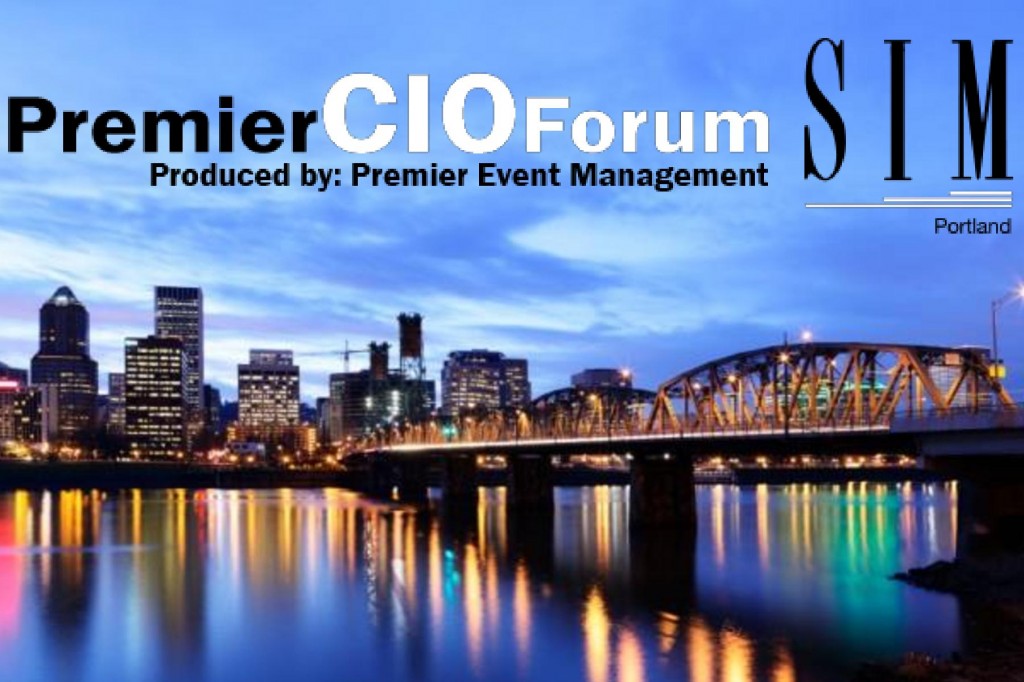 This week members of the MACRO.CCS team will be heading to Portland for the 6th annual Premier CIO Forum,  and if you're in the area we'd love to see you!
The Premier CIO Forum – Portland is a joint event hosted with the Portland chapter of SIM (Society for Information Management, an organization which our own Vickie Stovall has been an active Seattle-area chapter member of since 2002. She also previously served on the organization's board.)
This invitation-only event affords a fantastic opportunity to listen to, and learn from, Portland-area IT executives on topics from cyber security, IT leadership, archiving data, and cloud computing. Plus there are morning and evening networking events affording you the opportunity to hob nob, and enjoy a beverage, with others like yourself in the IT industry.
For a full agenda of the Thursday/Friday conference, check out their website:  http://www.premiercio.com/conferences/portland/agenda/
Insiders tip: for those that cannot attend the full conference, but would still like to network with Vickie and other SIM members, head down to the Crown Plaza hotel bar after 7pm on 11/13. It's always a happening spot, post-conference. 🙂  
Share This: