Convention Over Configuration
April 20th, 2015, 0 Comments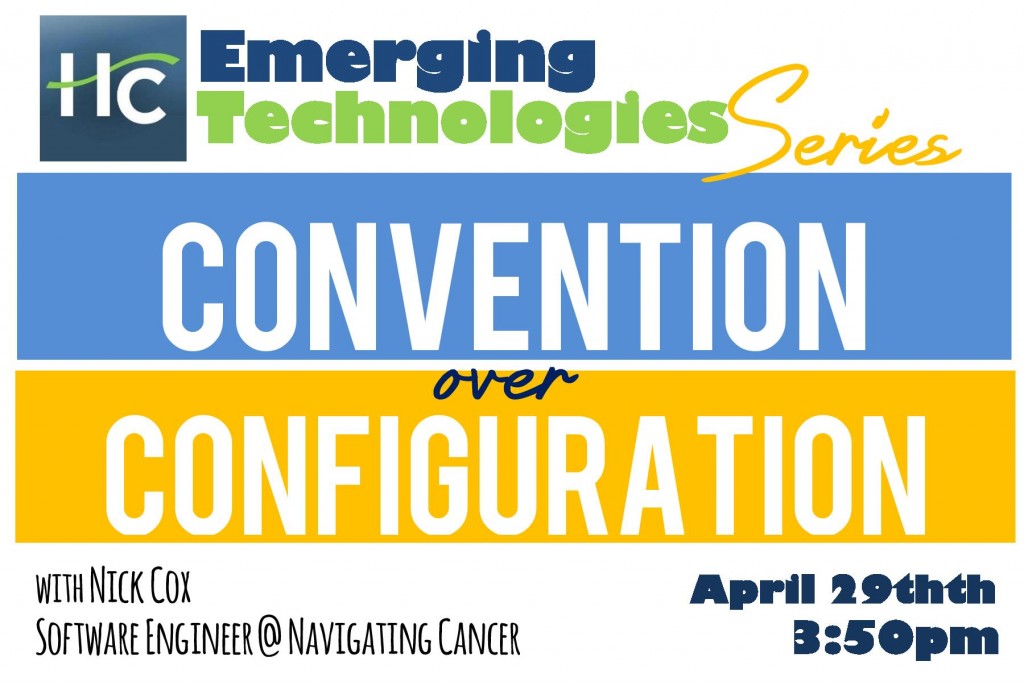 Those who attended last week's Emerging Technologies Series event at Highline College can tell you – Cameron Etezadi's talk on Containerization and PaaS was a huge success (Thanks Cameron!)
Student's came prepared, studied up on the topic, and were ready to go with a long list of questions.
But these talks are not just available to students – they are open to anyone with interest on the topic that wants to attend – and so we wanted to give you a heads up on the next talk we're helping to organize, coming up in a couple weeks.
This April 29th talk will feature Nick Cox, a front-end focused software engineer at Navigating Cancer who works on developing the company's Ruby on Rails based doctor/patient portal.
During this talk Nick will discuss Convention over Configuration, demonstrate how Rails abstracts MySQL queries, and possibly include some live-coding!
If you'd like to join us + Nick at this talk, you will find us at room 30-301 on Highline's campus, in Des Moines. 
And if you can't make it, we have high hopes this event will be taped so we can post it here on our blog for your viewing pleasure at your convenience.
Share This: