The Compelling Resume
Clean pressed clothing, polished shoes, and a fresh haircut. None of those efforts matter if you can't get an interview. And your best tool to secure that interview? Your resume. But creating a resume that really works for you, there's the problem. Here are a few hints to help place in front of the people you want to meet: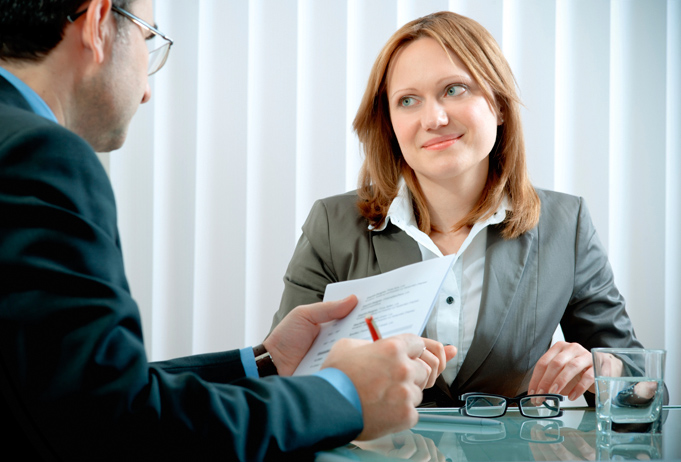 Make your resume attractive and inviting. Towards that end use only one typestyle, limited bold and italic type, clean borders (not a lot of levels of indentation) with blocks of information that are easily identified, large enough type to be easily read.

Keep it brief. Three pages is generally the outside limit.

Remember the employer wants to be able to quickly determine the work you've done, when you did it, and for how long. And your goal is to make them see why you'd be an asset to their company. So, design your resume to help the employer evaluate , but also to make sure they notice you.

You have about 20 seconds to grab their attention. Be sure your most important information, your most applicable experience, is on page one. If your most recent experience is perfect for the job you want, use a reverse-chronological resume (listing your most recent job first, progressing through your career in reverse order). If not, consider moving jobs around a bit, so the experience you want highlighted shows up first, and then return to a reverse chronological resume. Or compile a resume based on experience, without calling out under each job description where you did what. But if you do the latter, expect your interviewer to concentrate on pulling out what you did when and where.

Note the attributes that make you successful. Why are you good at what you do? Point it out in your introductory summary.

Highlight your accomplishments. Demonstrate more than the day-to-day tasks you accomplished, demonstrate how you helped the company succeed. Note budgets/timelines you met, kudos you received, money you saved the company, successful projects on which you worked.

Add to each job description the tools you used to accomplish your work, and the technical environment within which you operated.

Be careful using acronyms. Call out only the whole title, and also the sub-tools with which you worked. Less technical reviewers may not recognize what the title represents.

Consider ending your resume with a long string of key words, including every software/hardware tool you've used, to capture the attention of search engines.

Omit the words "I" and "me" when writing your resume. Resumes alone require sentences with no subject, when you would be the subject. It may seem odd, but it's the rule.

Ask someone with a keen eye for detail to review your resume, to search for misspellings, grammatical errors, and dates that don't make sense.

Of course, be honest and accurate.

Resume writers often try to demonstrate advancement, yet leave the casual resume reader with the impression that the writer moved from one job to another too frequently. If you've had several positions at the same company, or worked with companies that merged, it can appear at first glance as though you've hopped around a bit. List the dates employed as one time frame, and then break out individual positions as separate line items or paragraphs with the dates following the titles of each position you held:

2000 to present, XYZ CompanyManager, Infrastructure (May 2007 to present)Project Manager, Windows 2003 implementation (March 2004 to May 2007)Systems Engineer (March 2000 to March 2004)Description of responsibilities and accomplishments.Or2000 to present, XYZ Company / ABC CompanyABC and XYZ merged in 2003Manager, Technical Publications (July 2005 to present)Description of responsibilities and accomplishments.Technical Writer (March 2000 to July 2005)Description of responsibilities and accomplishments.

The words you choose do matter! George Orwell wrote the six rules of effective writing in his 1945 essay, Politics and the English Language. His advice on creating competent prose is often repeated and absolutely worthwhile:

Never use a metaphor, simile, or other figure of speech which you are used to seeing in print.
Never use a long word where a short one will do.
If it is possible to cut a word out, always cut it out.
Never use the passive where you can use the active.
Never use a foreign phrase, scientific word, or jargon word if you can use an everyday English equivalent.
Break any of these rules sooner than say anything outright barbarous.
"The Compelling Resume" was authored by Marjie Peterson, founder and President of MACRO.CCS.
© 2008; all rights reserved.